JACKSONVILLE AT HIGH SPEED... 1947 Style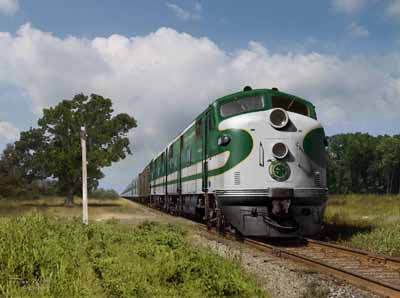 Southern Railway in 1947, heading our way through Tennessee and Georgia. After breakfast we'll be rolling past the 15 platforms, and 32 tracks, of the great Jacksonville Terminal. In those days 7 railroad lines, and 4 major railroad carriers, met at the downtown station. Today, 6 lines and 4 major railroad carriers still do!
In 2009 Florida has finally made the leap to establish passenger trains throughout our state once again. Sadly these same people are putting a huge amount of energy and effort into a largely useless High Speed Rail plan. If Florida would just look back a few years, they would find that we have been there and done that already. Does Tallahassee even understand that Jacksonville is the railroad hub of Florida? Why are they focusing on Orlando and Mickey Mouse? Why would they promote a hub and spokes railroad system, when nothing like that has ever worked on the ground before? Sometimes your blogger wishes for those simpler times of 1947.
amtrak
high speed rail
passenger rail
public transport
rail
transportation
green logistics