The Obama Transition Team for Transportation has been named and is now in business.
Perhaps I was just too afraid that something would go wrong, really wrong. But now with all of the names named, we don't have a worry - business as usual.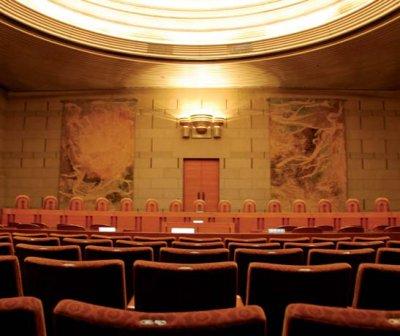 Seth Harris
Director of Labor & Employment
Law Programs at New York Law School.
United Cerebral Palsy Association
National Advisory Commission on Workplace Flexibility.
Clinton Administration, Counselor to the Secretary of Labor cting Assistant Secretary of Labor for Policy,
Before
law clerk to Judge William Canby of the U.S. Court of Appeals for the Ninth Circuit
Judge Gene Carter of the U.S. District Court for the District of Maine.
He was Editor-in-Chief of the Review of Law & Social Change at the New York University School of Law

Mortimer Downey
self-employed transportation consultant
Deputy Secretary of Transportation under President Clinton,
Assistant Secretary of Transportation, Carter Administration.
Executive Director and Chief Financial Officer of the NYMTA
various planning positions at the Port Authority of New York and New Jersey.
Jane Garvey
Head of the U.S. Public/Private Partnerships at JPMorgan.
Garvey was the 14th Administrator of the Federal Aviation Administration, nominated by President Clinton.
Deputy Administrator of the Federal Highway Administration.
Michael Huerta
Group President of ACS Transportation Solutions,
Huerta served as the Executive Director of the Port of San Francisco Commissioner of the City of New York Dept of Ports, Int'l Trade & Commerce.
John Cullather
Worked for House of Representatives for over 31 years, specializing in Coast Guard and maritime transportation policy
Carol Carmody
consultant in international aviation and aviation safety.
appointed by President Clinton to National Transportation Safety Board.
WHERE'S AMTRAK? WHERE ARE THE RAILROADERS? STREETCARS?
COMMUTER RAIL? LIGHT RAIL TRANSIT? MONORAILS?
Was this just a dream too good to be true for this railroad starved land, or have we just elected another in a line of 36 leaderless years. What am I missing here?
Commuter Rail
Amtrak
National Transportation Policy
Jacksonville Port